Download AppGate's Digital Threat Protection datasheet.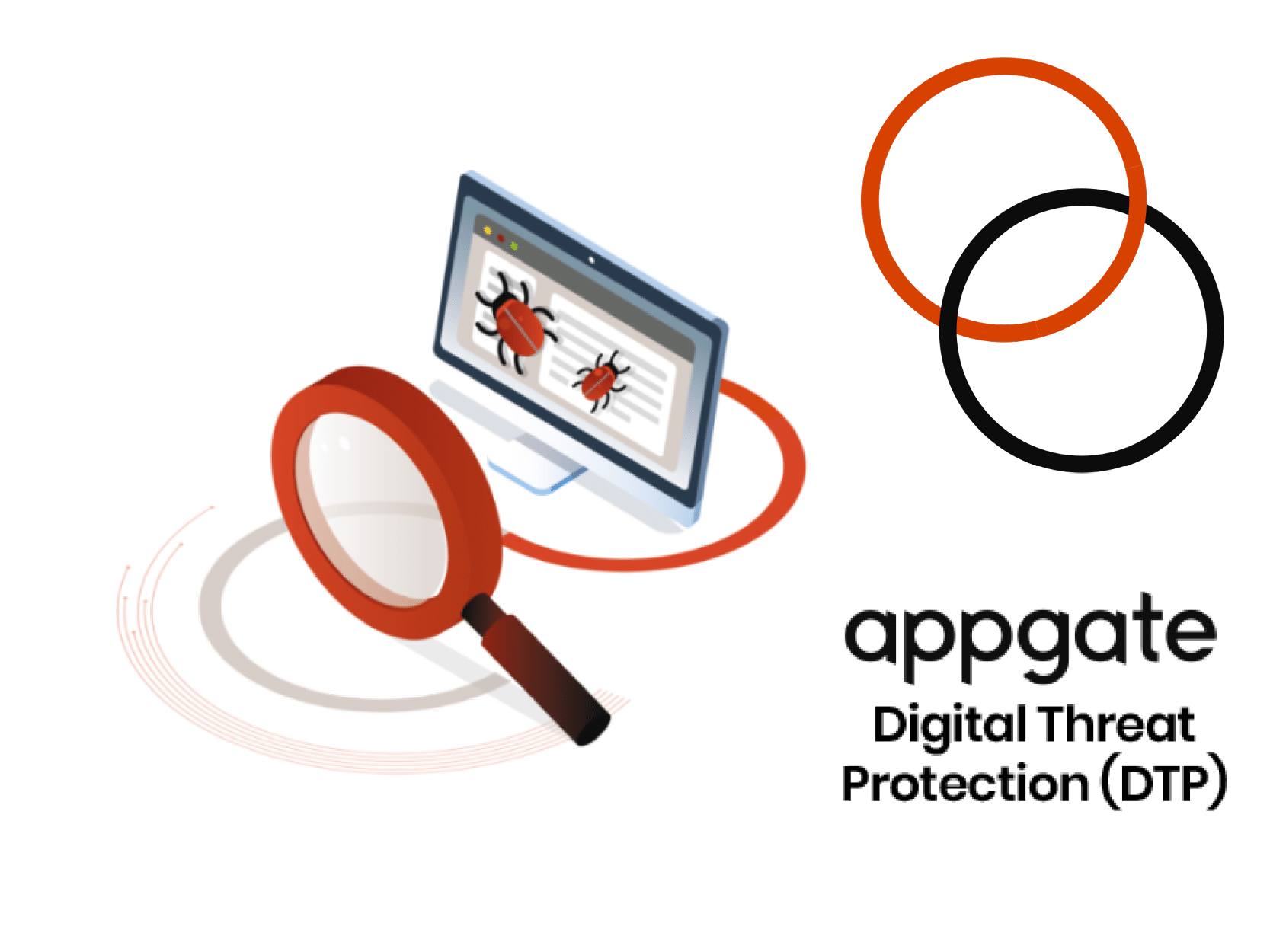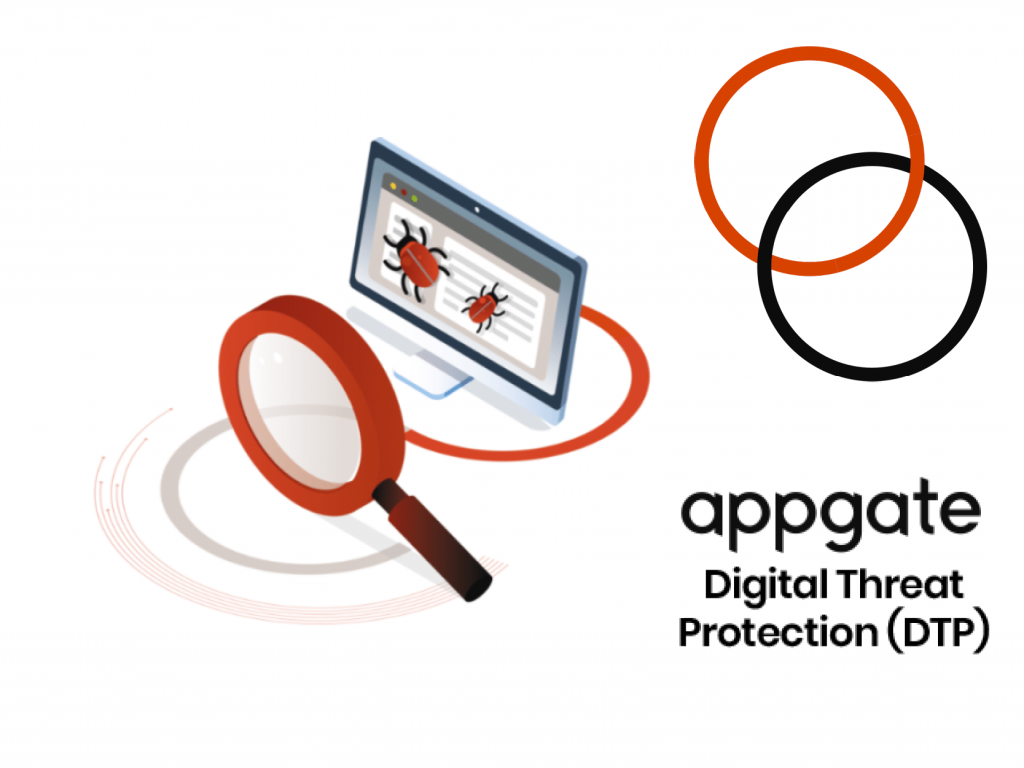 DIGITAL THREAT PROTECTION
Protect your business from phishing and external threats
 Online attacks impersonating companies, brands and employees are on the rise. Those attacks threaten customers' sensitive information as well as their trust and loyalty towards an organization. A business with an unsavory reputation suffers financial loss.
Appgate helps companies develop a proactive strategy to protect against digital external threats. Our unique approach discovers and eliminates threats at scale, drastically reducing criminal gains while deterring future attacks—enabling companies to focus on the future, not fear of fraud.
DIGITAL THREAT PROTECTION DISRUPTS AND DETERS ATTACKS
We continuously analyze and monitor a wide range of digital channels across emails, web and social media channels, with custom and dataset integration such as DMARC reports, abuse box, referrer weblogs, and others.
BENEFITS:
Unique detection and reporting to alert organizations about which users were compromised by an attack.
Quickly finds and confirms evidence of phishing and other attacks at scale using proprietary machine learning classifications.
Eliminates identified threats before customers or employees become aware of them.
A turnkey service means simple setup, no integration required and minimal resource investment.