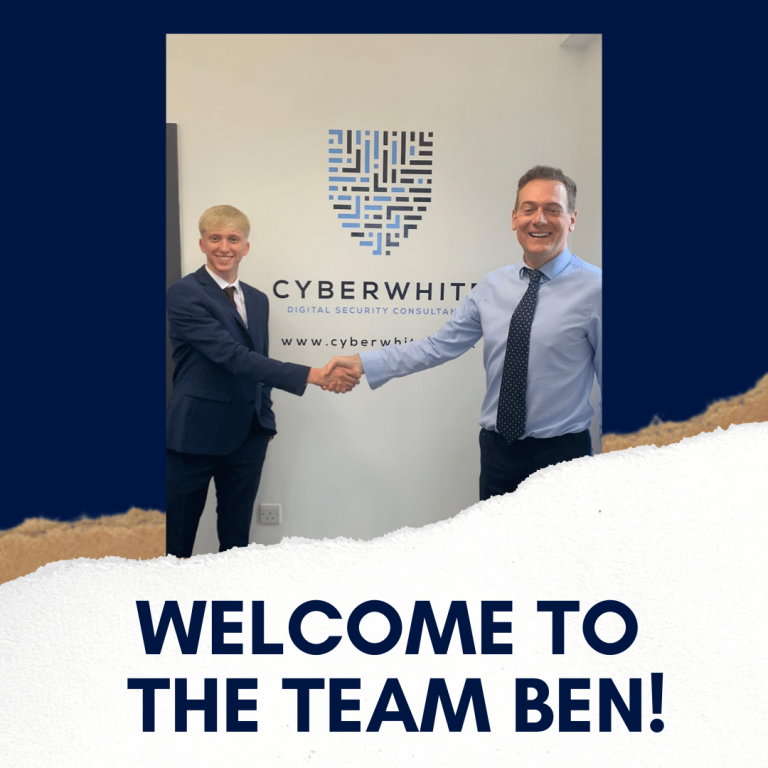 Please join us in welcoming Ben Robinson to CyberWhite.
Ben is joining our Red Team as a security consultant. In this role, Ben will identify threats, assess vulnerabilities and provide remediation advice and risk mitigation recommendations.
It's been an exciting first week for Ben.
Not only has he been busy working with one of our fantastic clients, he's also helped us move into our new regional office at BOHO 5 in Middlesbrough and met the mayor!
Mayor of Middlesbrough, Andy Preston visited our new office to have a chat about CyberWhite's ambitions and plans for further expansion within Middlesbrough. Andy took the time to welcome Ben to CyberWhite. Andy said "It's fantastic to see Middlesbrough attracting new investment from a company like CyberWhite. It's extremely encouraging that Ben has been educated locally at Teesside University, in a technology focused area of expertise and is able stay in the region to use his skills for the benefit of other organisations within the region. This all points towards a bright future for the Middlesbrough area"